Mint 17 – Inspiron 1545 no WiFi fix
Dell Inspiron 1545 laptop
1. Put in the Mint 17 CD-Rom or have wired Network connection to web
2. go to menu icon > System Settings>Hardware > Additional Drivers >
3. Click the Check box  USE Broadcom 802.11 Driver
4. Click Apply Changes (bottom right)
5. REBOOT computer
Once the Broadcom driver has been installed and computer has rebooted the wireless networking icon will appear on bottom of tool bar.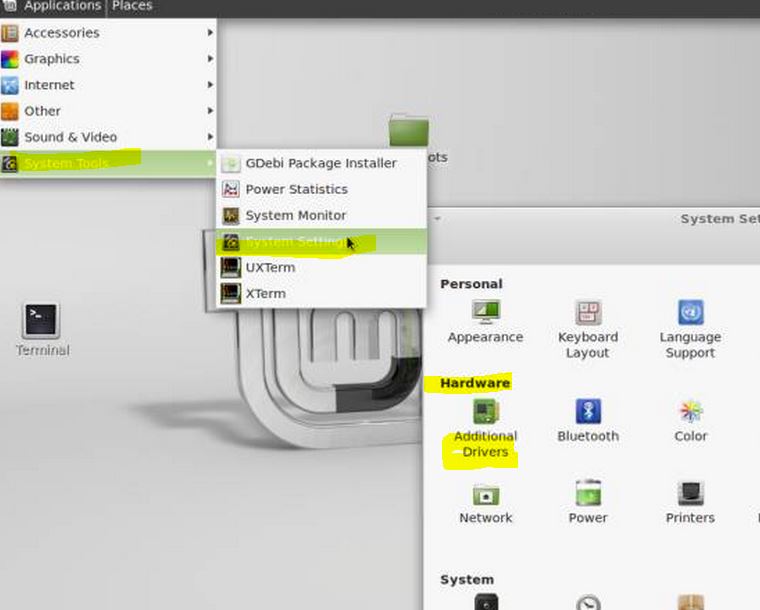 share with friends